World Games — Amor Fati — Four Winds — Adinkra — AW Crossing-Borders
Pillar 1 World Games — playful wisdom for the cosmopolis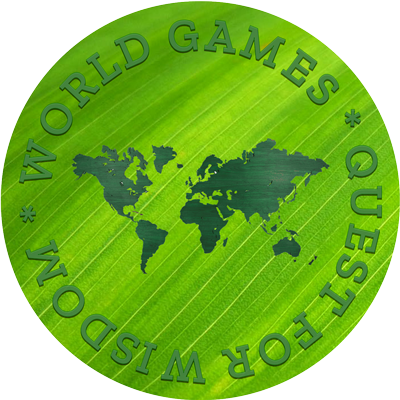 The Quest for wisdom foundation develops intercultural play and dialogue tables. These can be used for both individual and group counselling.
With this educational material, the foundation aims to contribute to the implementation of the intercultural art of living in training, education and developmental processes.
The German philosopher Friedrich Schiller (1759-1805) wrote in his Aesthetic Letters that when people play they are human in the full sense of the word, and they are wholly human only if they play; and the Dutch philosopher Huizinga regarded the ambivalent social and competitive nature of play as culture-building for societal domains such as justice, education and warfare.
Game forms also reflect specific cultural and social characteristics ― such as the game Monopoly, which reflects Western market ideology, the originally Persian game of chess, which is an exercise in strategic insight and martial art, and oracle games, such as the Chinese Yijing and the Ghanaian Ifa oracle ― exist in all corners of the world. Both gaming and playing are a powerful means, together with dialogue, for establishing connections between cultures.
The World Games series is derived from (inter)cultural wisdom traditions and they are developed with intercultural perspectives and transcultural means for the good life in the cosmopolis.
Amor Fati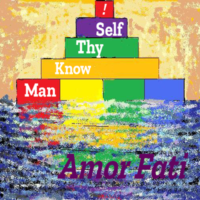 The call to engage in the art of living, know yourself!, has been developed into a mythical-philosophical game, that will be republished at the end of 2022 in an enriched form with intercultural perspectives.
Amor Fati is a board game for 2 to 8 people, in which you embark on a journey through a colourful landscape full of symbolism, picking up intercultural visions and mythical wisdom about the journey of life along the way. How the picked wisdoms enrich your vision on life, you always share with your travel group, so that you deepen each other's insights.
Four Winds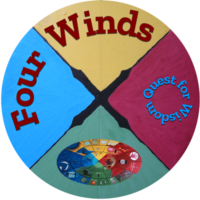 Four Winds is a dialogic game around a colourful dialogue tablecloth, full of symbolism from the four corners of the world, with which you address a life theme or a social issue using mythical and intercultural perspectives.
The playing time is at least half a day and it is suitable for a group of 2 to 8 people. Using a Dialogue Guide, you will explore as a group of friends, family or team the issue at stake in four rounds. It is also possible to be guided by a game and dialogue facilitator from the Quest for wisdom foundation.
Adinkra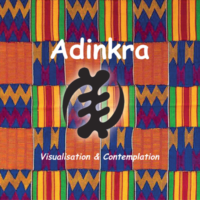 Adinkra is a contemplative and educative game
With this game for intercultural communication people get acquainted with a high context culture, especially the Ghanaian wisdom tradition.
Animal Wisdom Crossing-Boarders
The game Animal Wisdom Crossing-Borders is under construction: Mythical symbolism which plays with wisdom and pranks of animals from all corners of the world, in order to find the good life!
Purchase of Educative Materials
One hundred percent of the money raised by the sale of all of the games will be used in realising our upcoming QFWF educational projects, all of which are non-profit and run by volunteers.
Update 2022-07