Golden Ratio Collections — Animal Wisdom Collection — Wisdom Collection
Pillar 3 Golden Ratio Collection — Physical and Digital Books of Wisdom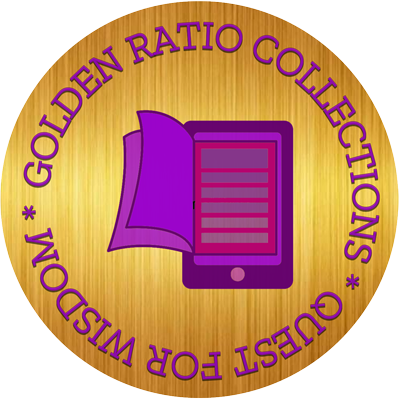 Globalisation is mainly shaped through geopolitical forces, which now threatens both humanity and the entire planet, with all its winged, scaly, hairy and arthropod inhabitants. As a more humane response, the QFWF aims to develop materials that contribute to the good life in the cosmopolis — such as inclusion, cultural diversity, ecological awareness and co-creation.
With this in mind, the foundation has developed the Golden Ratio Collection that stimulates cosmopolitan and ecological awareness, reciprocity and respect for other beings and the cyclical processes of our Mother Earth.
Two series of Wisdom Book collections are aiming at passing on old treasures to new generations in appealing, contemporary forms. There is a series of Animal Wisdom (e-)books and a Wisdom Collection — Wild Hair ― in progress.
Animal Wisdom Collection (e-)books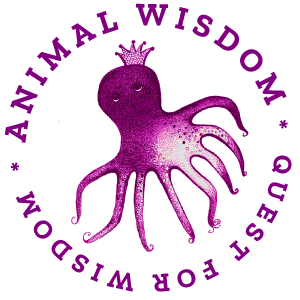 The mythical significance of animals as bearers of wisdom and natural power links cultures, however different they may be. This transcultural fact forms the basis on which the QFWF opens up the narrative Animal Wisdom with the aim of promoting ecological and cosmopolitan values; such as is presented on the Animal Wisdom website and explained in more detail in the Animal Wisdom (e-)book Collection:
Dieren Wijsheid ― uit Noord, Zuid, Oost en West
Wisdom of Animals ― North, South, East and West
Buddha as an Animal
Caught in the Cosmic Web — Ghanaian Folk Tales in the Twenty-First Century
Gevangen in het Kosmische Web — Ghanese Volksverhalen in de 21e Eeuw
Jewels of Indian Folklore ― Blurring and Blending of Cultures
Madagaskar, Land van Orale Cultuur, Lemuren en Kameleons
Wisdom Collection — Wild Hair (e-)books
Worldwide cultural wisdom traditions have developed precious treasures. The artistic, philosophical and spiritual bearers of wisdom with different perspectives from all corners of the world will be unveiled in a unique way by QFWF authors in the coming years.
As soon as a new (e-)book sees the light, it will be announced here!
Purchase of Educative Materials
One hundred percent of the money raised by the sale of all of the products will be used in realising our upcoming QFWF educational projects, all of which are non-profit and run by volunteers.
Update 2022-07